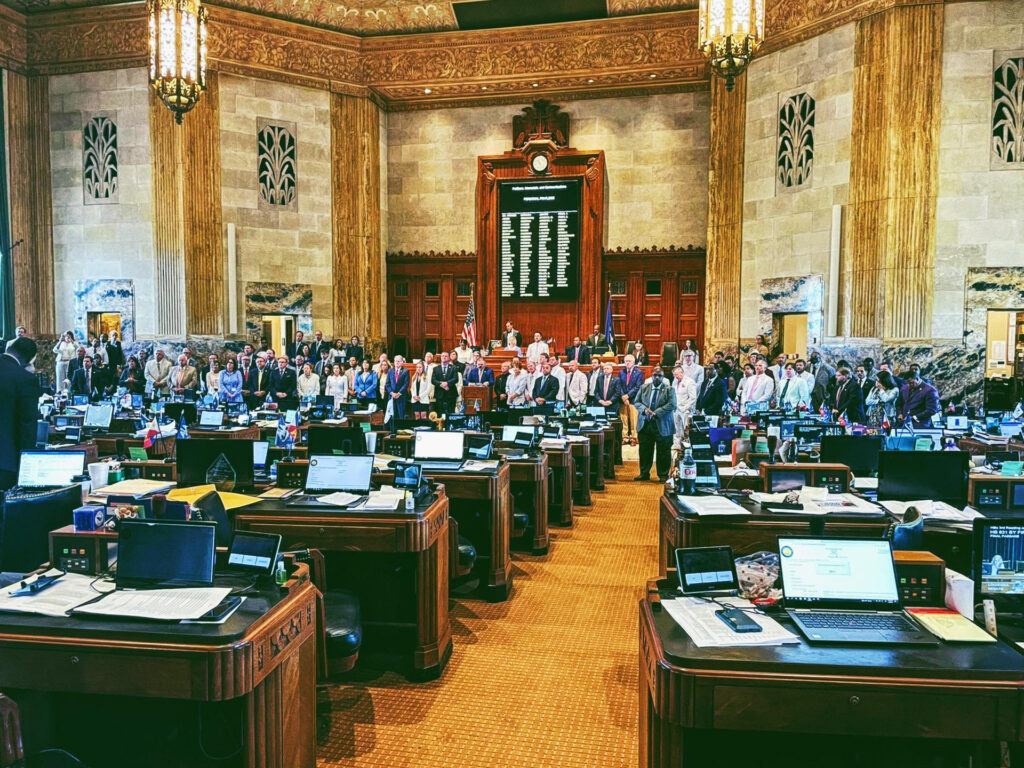 Legislative Updates
HB 517: MEDICAL ADVISORY COMMITTEE
HB 517 creates a Medical Advisory Committee within the D.O.C that will report quarterly to the Department of Health. Medical and administrative staff will be hired across 8 facilities and provide constitutional medical care for incarcerated individuals. This is a huge win, for far too long those of us on the inside have been treated as less than human and it's time that's changed.
Tuesday the bill received a vote of 33 yeas and 0 nays. The Speaker of the House (Rep. Clay Schexnayder) and President of the Senate (Sen. Patrick Page Cortez) have both signed the bill. It will now be up to Governor John Bel Edwards to sign it into law.
HB 707: EXPUNGEMENT
Getting an expungement is no easy feat. It costs a lot of time and money. HB 707, sponsored by Rep. Royce Duplessis, would automate the expungement process for low-level records. Specifically, (1) arrests that did not lead to conviction, (2) misdemeanors, 5 years since the end of the sentence, (3) felonies eligible for "first offender pardon," (4) non-violent felonies, 10 years since the end of the sentence. The bill was heard in the Senate Committee on Finance Tuesday.
The legislation would require the Louisiana Bureau of Criminal Identification and Information to identify all records with a court's final determination of a charge for individuals who are eligible for an expungement. Starting August 1, 2024, the bureau would send these records to the Louisiana Supreme Court Case Management Information System. Rep. Duplessis proposed a budget of $3 million dollars for the first year and $7.7 million over the course of five years. Sen. Fesi gave an amendment stating that in the second year a fee would be applied to the individual seeking the expungement. Once they got a job, it would come out of their income taxes to help pay for the expungement. According to Duplessis, the bill would impact 2.5 million records. The amendments were adopted and the bill was moved favorably.
SR 167: STUDYING CASTRATION
A little over a month ago, Senator Regina Barrow presented her bill, SB 252, to the Judiciary C Committee. SB 252 would have allowed judges to order surgical castration for sex offenders who victimized children under the age of thirteen. After Senator Bodi White's questionable statements on the bill, it received strong opposition from many individuals. According to The Advocate, "Louisiana already allows judges to order certain sex offenders undergo chemical castration. That involves injections of medroxyprogesterone acetate, a drug which suppresses a man's sex drive by reducing testosterone levels."
Morgan Lamandre, Policy & Compliance Director for Sexual Trauma Awareness & Response, testified against the bill stating that castration would do little to nothing as a deterrent to sexual assault. If anything, abusers would turn to deadlier forms of abuse against victims. In response to the opposition, Sen. Barrow introduced Senate Resolution 167, which creates a "Study Commission" on how to deter sex offenders from committing sex crimes against children under the age of thirteen.

The commission will include Sen. Barrow and 10 other members such as "top officials, or their designees, from the House Committee of Administration of Criminal Justice; the Louisiana District Attorneys Association; the Department of Public Safety and Corrections; the state public defender; the Louisiana Department of Health; Sexual Trauma Awareness and Response; Voice of the Experienced; Promise of Justice Initiative; the Louisiana Center for Children's Rights; and the Department of Children and Family Services." Read more here.
VOTE's Memorial Day Cookout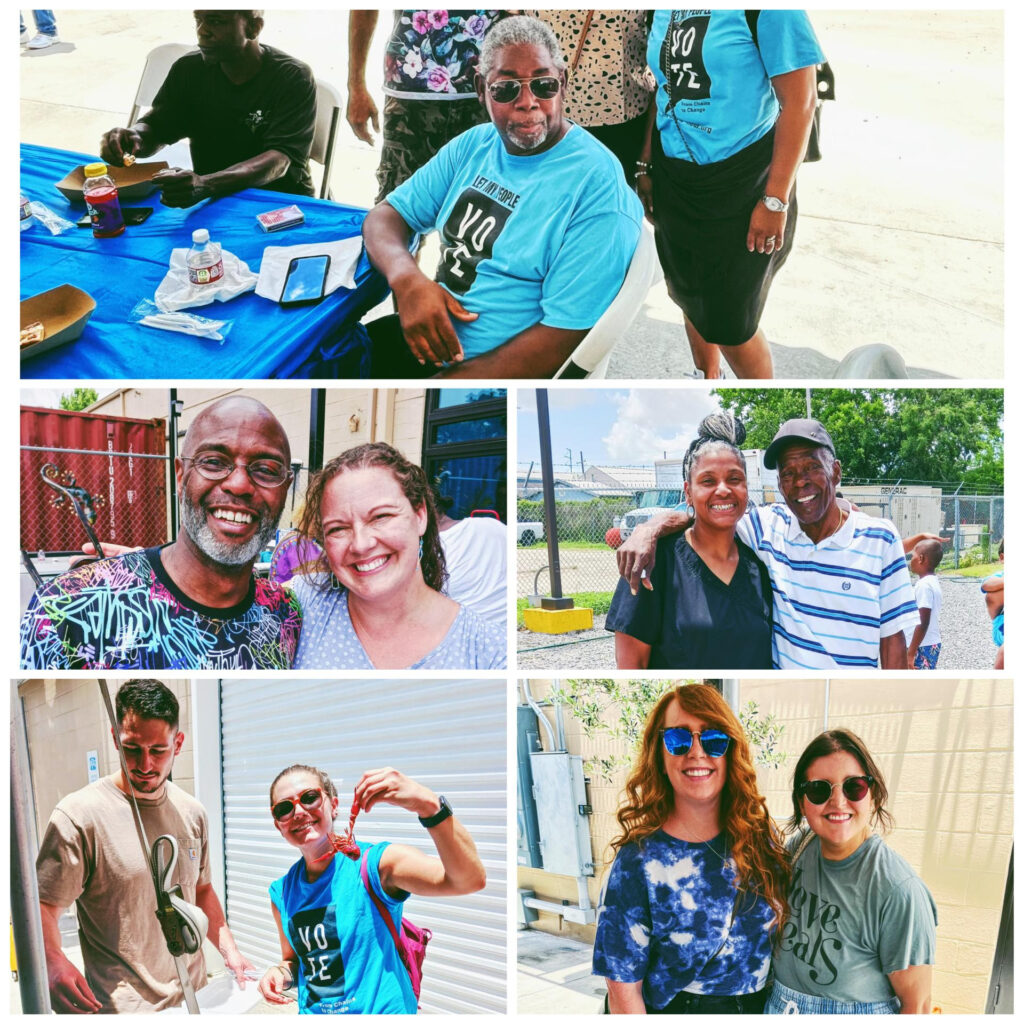 Monday the VOTE family gathered at our headquarters for some food and family fun. Checo Yancy was our grill master, VOTE Director Norris Henderson, was mastering the art of cutting a watermelon, and many of us were serenaded by the lovely voices of our VOTE staff and members. From crawfish to burgers and karaoke to dunk tanks, we couldn't have asked for a better start to the week. Thank you to everyone who came out!
Coming Soon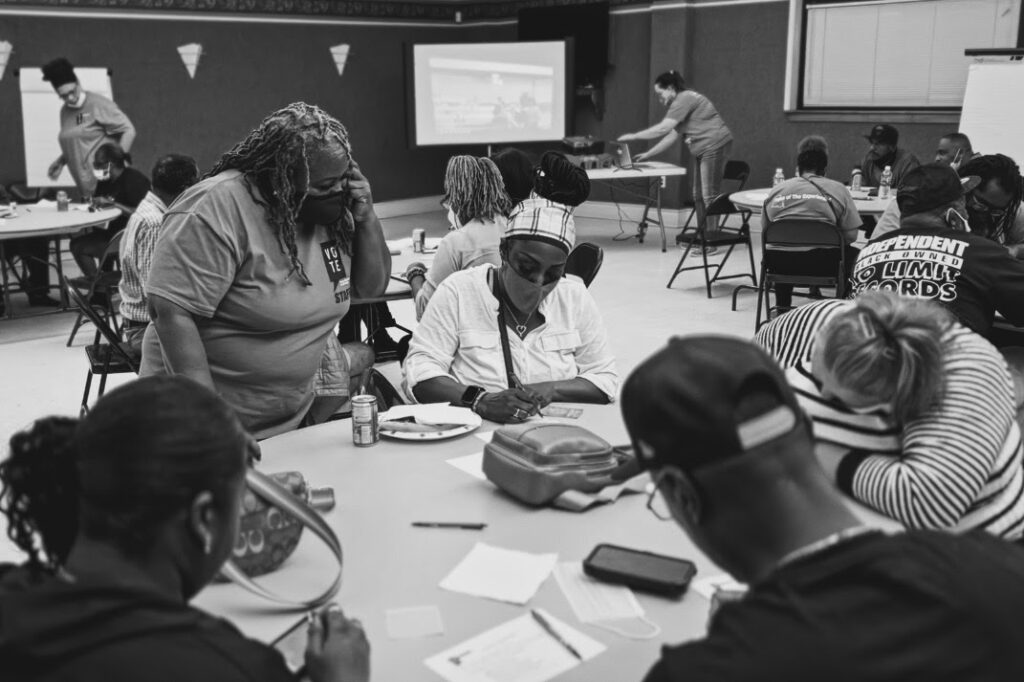 Lafayette Chapter Meeting:
Thursday, June 16, 6-7:30 PM
Lafayette Public Library, Downtown
301 West Congress Street
Lafayette, LA 70501
VOTE Lafayette meetings have now changed from the 4th Monday of every month to the 3rd Thursday of every month.
POWER COALITION: SHE LEADS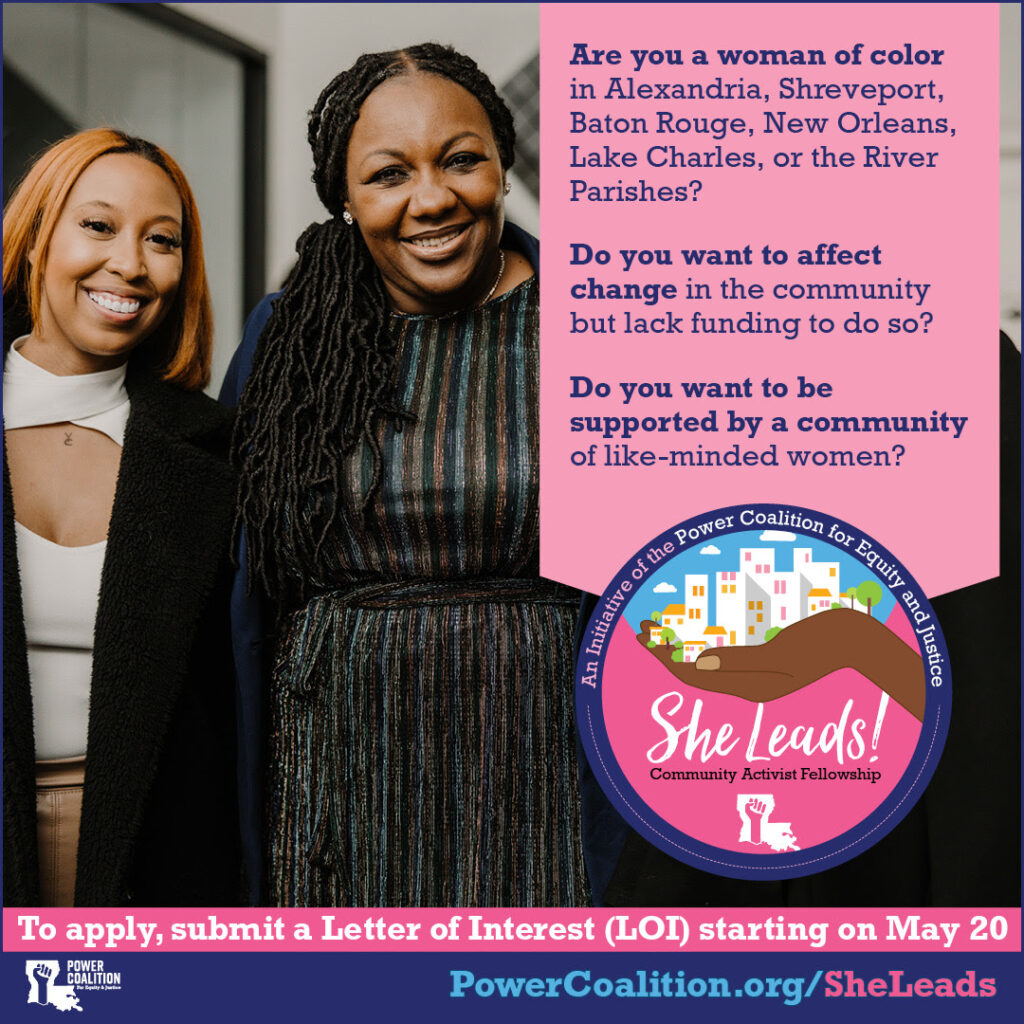 Power Coalition is now accepting Letters of Interest for our She Leads! Community Activist Fellowship. Launched in 2019, the She Leads Community Activist Fellowship seeks to build a statewide network of women of color activists who are disrupting the current power structures and realizing change in their communities.
The LOI for this fellowship is due Tuesday, June 21st by 11:59 PM.
Learn more here: https://powercoalition.org/sheleads/
For more information on VOTE's upcoming meetings and events, please review our calendar.