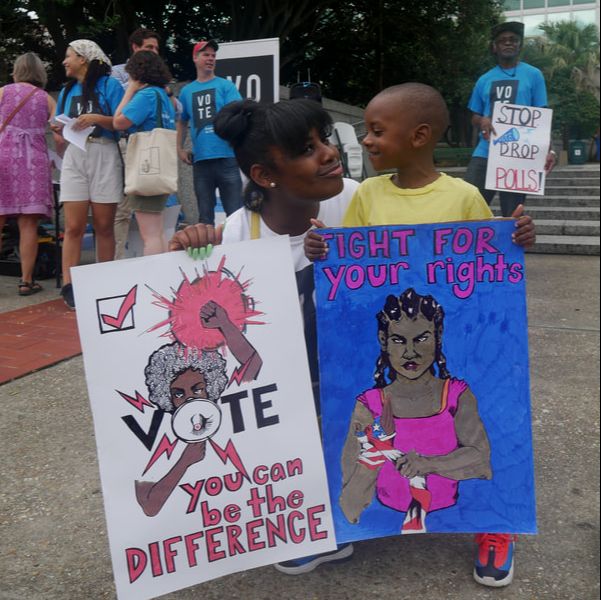 1. Vote early
Voter turnout this election season has already broken record numbers. Thanks to the hard work of advocates, both early voting and vote-by-mail were expanded so that the polls would be less crowded on election day. Avoid long lines and other potential election-day nightmares by casting your ballot by mail or in-person before Nov. 3!
If you are voting by mail, we strongly suggest that you request your ballot and send it back as soon as you can, keeping in mind that Oct. 30 is the official deadline.
In-person early voting is from Oct. 16-27, except Sundays, from 8am-7pm.
Your early voting location is different from your election-day location, so you can check your early voting polling place here.
Continue reading

5 Ways to Stop Voter Suppression This Election