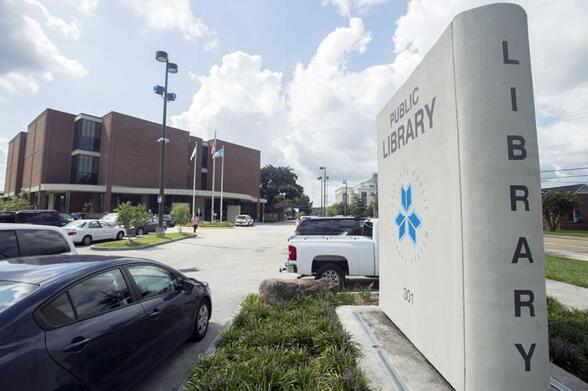 Voice of the Experienced (VOTE) Lafayette condemns the Lafayette Library Board's decision to reject a grant for an educational program about voting rights and disenfranchisement. While we are pleased to hear that the program will instead be put on by University of Louisiana at Lafayette's Edith Garland Dupré Library, the decision from the parish library remains deeply troubling. Board members voted against the grant because the program speakers were "extremely far left," and instead needed to show "both sides." The board's formal statement Monday doubled down on their decision to reject the program's "potentially controversial" topics.
"This is something that they're refusing to do as a library, which is supposed to offer facts and information that people can use," said Consuela Gaines, VOTE Chapter Organizer for Lafayette. "It's voter suppression to not want to educate people. It's Black History Month, and I think that's why they wanted to offer a grant like this, so that those people who are most oppressed by not being allowed to vote aren't still left in the dark. They still wanted to create an opportunity for people to be educated on the long history behind voting rights."
Gaines continued:
"In doing this, [the library board] made it a partisan thing. Nothing that these speakers could say would be partisan because it could be fact-checked, it would be on record. A lot of the history of voting rights is unfortunately based on voter suppression and people's skin color. History is history. There are people in our community who are really upset about this, especially since there are so few Black History Month programs being done [compared to previous years] because of the pandemic. For them to pass this up makes no sense."
VOTE Lafayette and other VOTE chapters across the state continue to fight one of the most common forms of disenfranchisement: misinformation. While thousands of people with convictions have their voting rights back due to the 2019 passage of Act 636, many do not know they're even eligible to register. This small grant at the public library was a chance to combat just that kind of disenfranchisement. When democratic institutions decide not to share facts because of fear — or worse, disagreement with the facts — we must question the institution itself.
We look forward to the series' presentation at ULL and the fruitful community discussion it will create.