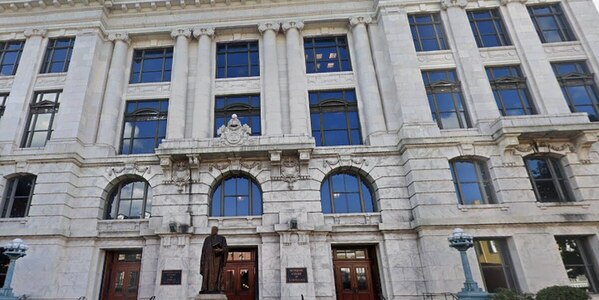 In 2008, a judge sentenced Derek Harris to 15 years for selling a $30 bag of cannabis. Sound extreme? If Harris hadn't had a record, he surely would not have gotten 15 years for this small-time drug sale. But those 15 years were not enough. The district attorney in Harris' case took it a step further and filed to have him classified under the habitual offender statute. With one court filing, Harris' past convictions, which he already paid the price for, were used against him yet again to sentence him to life without parole (LWOP). Harris, like so many others labeled by the (in)justice system as Habitual Offenders, was sentenced to death by prison. Harris started the arduous appeals process, desperately pleading that some judge, at some level, recognized that dying in prison was too extreme. He hoped they would agree that only a bad lawyer could have let this happen. Thankfully, even between uninspired lawyers and bureaucratic red tape, Derek's latest lawyers (the only good ones) convinced the Louisiana Supreme Court (LASC) to overturn their previous decision. With their ruling out last week, on his sixth stage in his process, he won the opportunity for his case to be reviewed.
The ultra-punitive nature of prosecutors and judges is only one part of the courtroom equation that explains why Louisiana leads the nation in mass incarceration. Other parts include (a) defense counsel, and (b) restrictive appellate rules that can block even the most unconstitutional actions from being reviewed.
The LASC ruling declared that appellate judges CAN review errors during sentencing, including ineffective assistance of counsel. This is a major victory in creating fair appellate rules–but how many people will be able to benefit? It will take a few more cases to test the boundaries of this ruling, but our calculation is that those who tried to get their sentences reviewed (including when judges wrongfully thought the application of a Habitual Offender sentence was mandatory) but were categorically barred from raising the issues, will have a new window for appealing their case. For those people denied under Meline v. Louisiana (1996), they may have a year to build and file their case. While ultimately this is TBD, impacted people should seek legal advice.
Keep reading for a deeper dive into the legal analysis of this case.
Continue reading

New Hope for Hundreds of Incarcerated People in Louisiana: LA v. Harris Ruling Summary