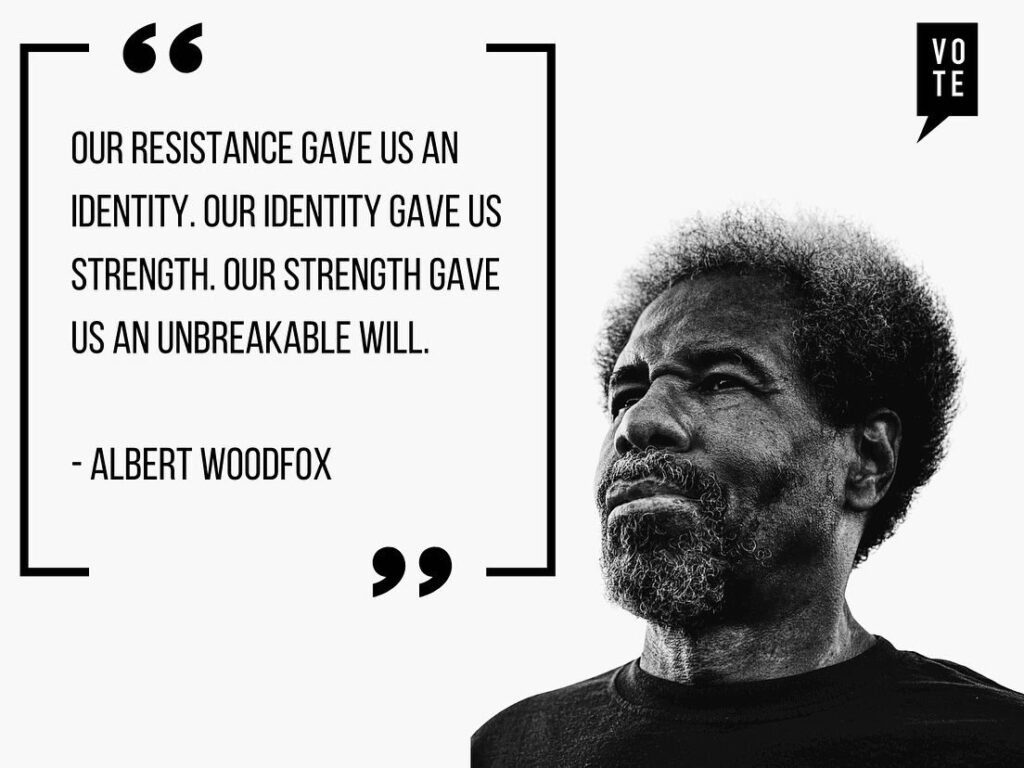 The entire VOTE family is extremely saddened by the recent home going of Albert Woodfox. His power, insight, and inspiration has provided Movement energy far beyond one solitary prison cell for decades. "Fox" was a Brother to us all, and a leader within the penitentiary since before his global identity with the "Angola 3." We will carry his message of human rights forward, fighting to end oppression and injustice, and attempt to replicate his steadfast determination.
It is a mark of shame that our society would put a man in solitary confinement for 43 years, lacking in health care, exercise, and human contact. It takes a toll on one's physical, mental, and spiritual self. For Albert to fight back against that torture, and stay incredibly active after his release, is a testament to our human potential.
For the past six years, Albert was with us every step of the way, even as he shared himself worldwide. Anyone who has read his book "Solitary," nominated for the National Book Award, has certainly gained a better understanding of America, and our deepest selves. Our comrade, friend, and fallen soldier would want us to band together more than ever to bring an end to the oppressive penal system that has so thoroughly decimated our families and communities.
Rest In Power.