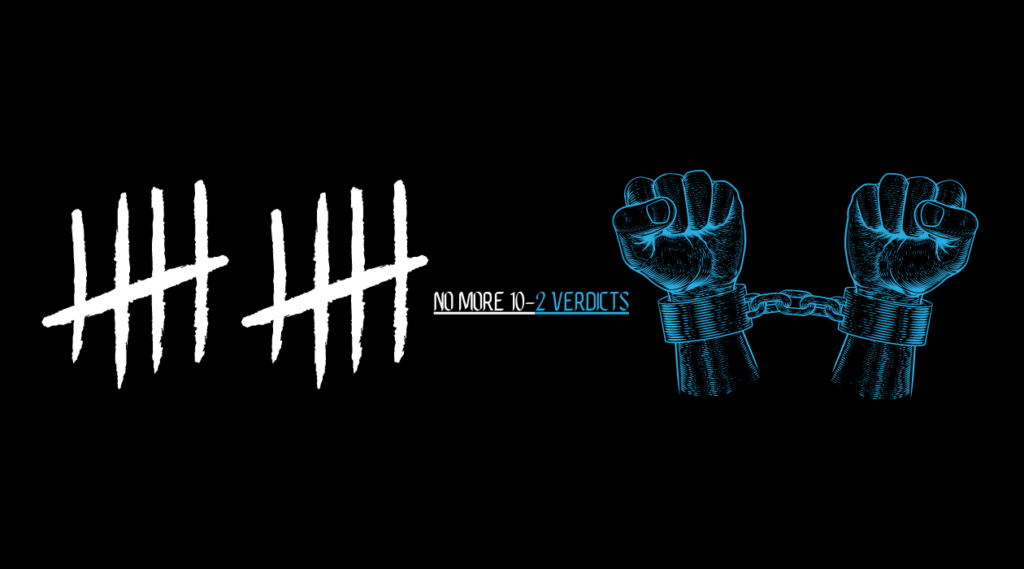 Legislative Session Updates
NON-UNANIMOUS JURY RETROACTIVITY
OUR CURRENTLY INCARCERATED MEMBERS REACT TO HB 1077
Legislators at the Louisiana Capitol have expressed various motivations regarding prison issues, including the current legal challenge regarding approximately 1500 people who languish in prison with non-unanimous convictions. Most of these people are currently sentenced until their death. The U.S. Supreme Court instructed Louisiana that retroactively reversing these (now universally recognized as) unconstitutional convictions is up to them, and both the legislature and courts have been called upon to act.
VOTE's most recent email to legislators regarding HB 1077 invited them to visit people in prison and ask their views on the bill. And only yesterday, in a hearing regarding counting incarcerated people as "residents" of a district for the purpose of apportioning legislative power, several legislators expressed their close connection to the prisons. Rep. Lacombe, who represents 6000 residents confined in Angola, called them a part of the "community." Rep. Deshotel, who represents people confined in two prisons in the Cottonport area mentioned his support for capital outlay projects (a.k.a. prison construction and repairs). Rep. Ivey explained how he hears from people in prison "all the time," albeit via family members of the currently incarcerated. Rep. Gaines, who sponsored HB 1077, has expressed how he is trying to help the 1500 convicted through Jim Crow trials, and believes this bill, creating parole eligibility, may be the best we can do.
Despite all those declarations of community, we've heard no responses from lawmakers wishing to visit.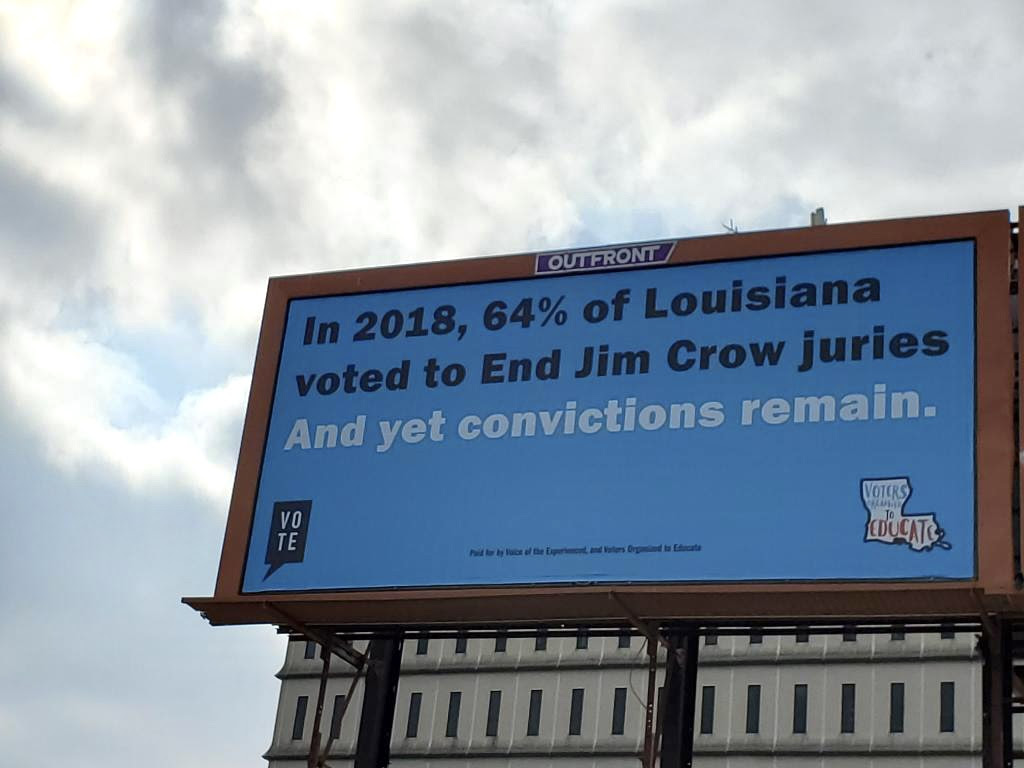 Continue reading

No More 10-2 Verdicts!