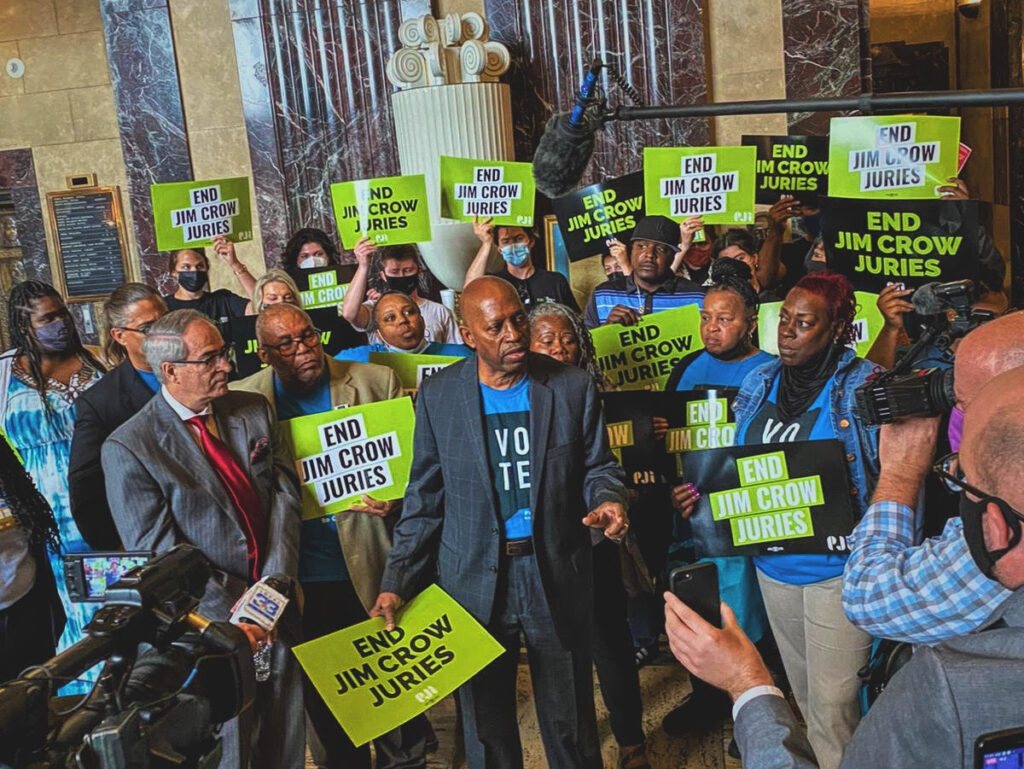 Legislative Session Updates
NON-UNANIMOUS JURY
The struggle continues for those of us fighting to end the damage caused by unconstitutional Jim Crow verdicts. Tomorrow, the House Judiciary Committee will hear HB 744, a flawed bill that would create a parole possibility for some of the people imprisoned under non-unanimous verdicts. Unlike the Juvenile Life Without Parole (JLWOP) issue, where the system had to fix unconstitutional sentences, we are now tasked with fixing unconstitutional convictions. Parole eligibility leaves the conviction intact, and history shows us that this "fix" would most likely be no more than a false hope. When a global pandemic swept through packed dormitories and people were suffering and dying, the System finally responded to public pressure by creating a compassionate release process. Even after narrowing the eligibility down to less than 10% of the incarcerated people, with an entire structure planned out on how to review those convicted of non-violent offenses and already near the end of their sentences: they released 13 people.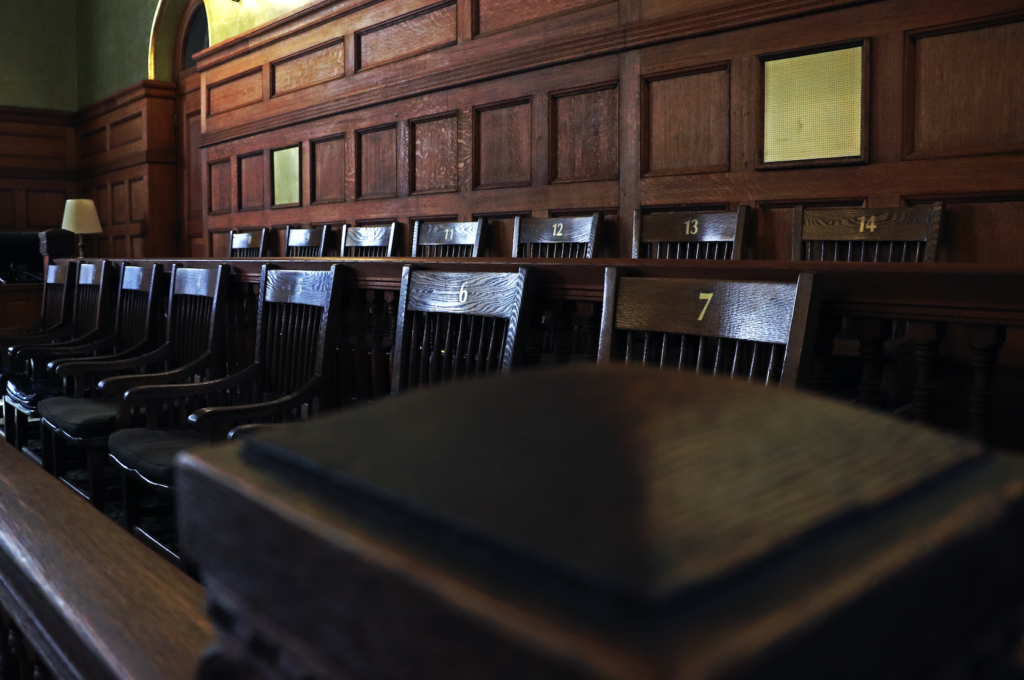 According to the latest version of HB 744, a panel will be created from three retired judges, a former prosecutor, and a former public defender. A person with an unconstitutional conviction would need to prove from the record that their verdict was non-unanimous. If they do, the panel will decide if the conviction was a "miscarriage of justice." Factors they should weigh are the overall strength of the state's case, length of deliberations, nature of offense, assistance of counsel, and "any indicia of racial animus in the prosecution of the petitioner's case." Never-mind the fact that the conviction alone is a miscarriage of justice, but the vague "miscarriage of justice" phrase (which the U.S. Supreme Court has failed to define over the decades) needs to account for whether the assistance of counsel was effective under the 6th Amendment, and not merely present. Additionally, the "indicia of racial animus" needs to include evidence from outside the record- such as any type of lynch mob hysteria in the media at the time. Anyone serving a Life sentence would need 4 out of 5 votes to be paroled for life on an unconstitutional sentence. With the proposed law starting in 2023, they may hear their first petition around April 2023, and finish reviewing them all within about a decade.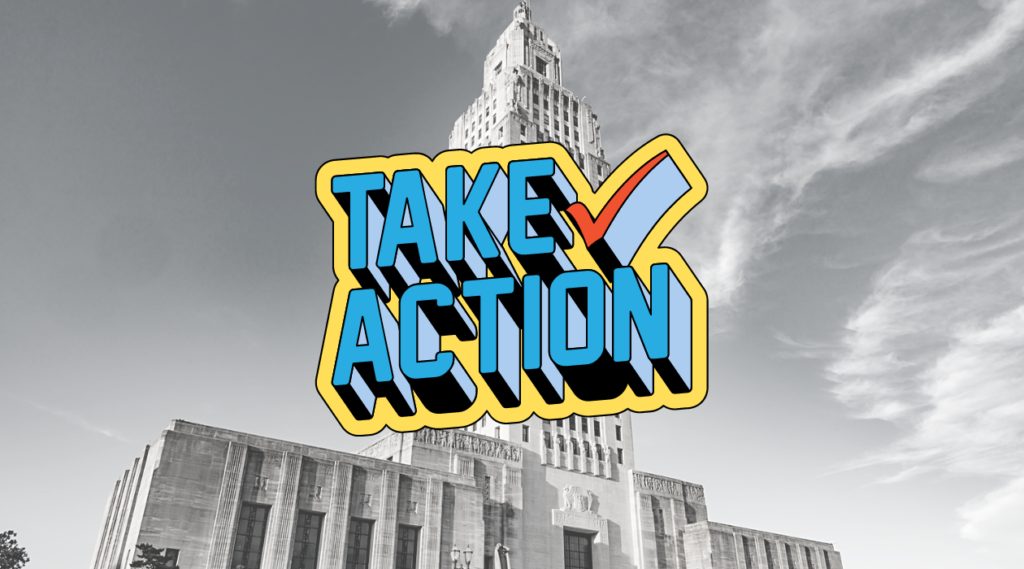 Or, you can call:
Gaines, Randal L. (Chairman) District 57 (985) 652-1228
Mack, Sherman Q. (Vice Chair) District 95 (225) 567-3677
Edmonston, Kathy District 88 (225) 647-5646
Hughes, Jason District 100 (504) 246-9707
Johnson, Mike District 27 (318) 487-5377
Jordan, Edmond District 29 (225) 925-3700
Landry, Mandie District 91 (504) 895-2526
Muscarello, Nicholas District 86 (985) 974-0009
Orgeron, Joseph A. District 54 (985) 693-9000
Owen, Charles District 30 (337) 460-8726
Pressly, Thomas A. District 6 (318) 862-9920
Seabaugh, Alan District 5 (318) 676-7990
LA SUPREME COURT CASE ON RETROACTIVITY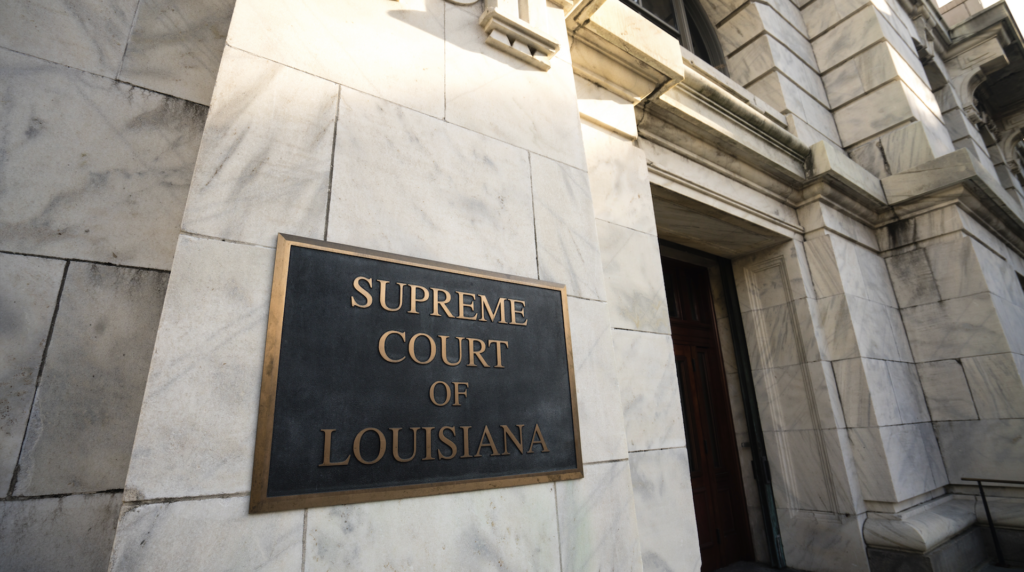 Tuesday, May 10th, @ 2 PM, the LA Supreme Court will hear oral arguments in Louisiana v. Reddick, the case to determine whether the U.S. Supreme Court's Ramos decision should apply retroactively to people convicted by Jim Crow juries.
Read the amicus submitted brief from VOTE, NAACP Legal Defense Fund, and the Lawyers Committee for Civil Rights here.

WHERE: LA Supreme Court, 400 Royal Street (French Quarter), New Orleans
WHEN: 2 PM
Can't make it? Watch the livestream.
JOSEPH MARINO BECOMES ACJ CHAIR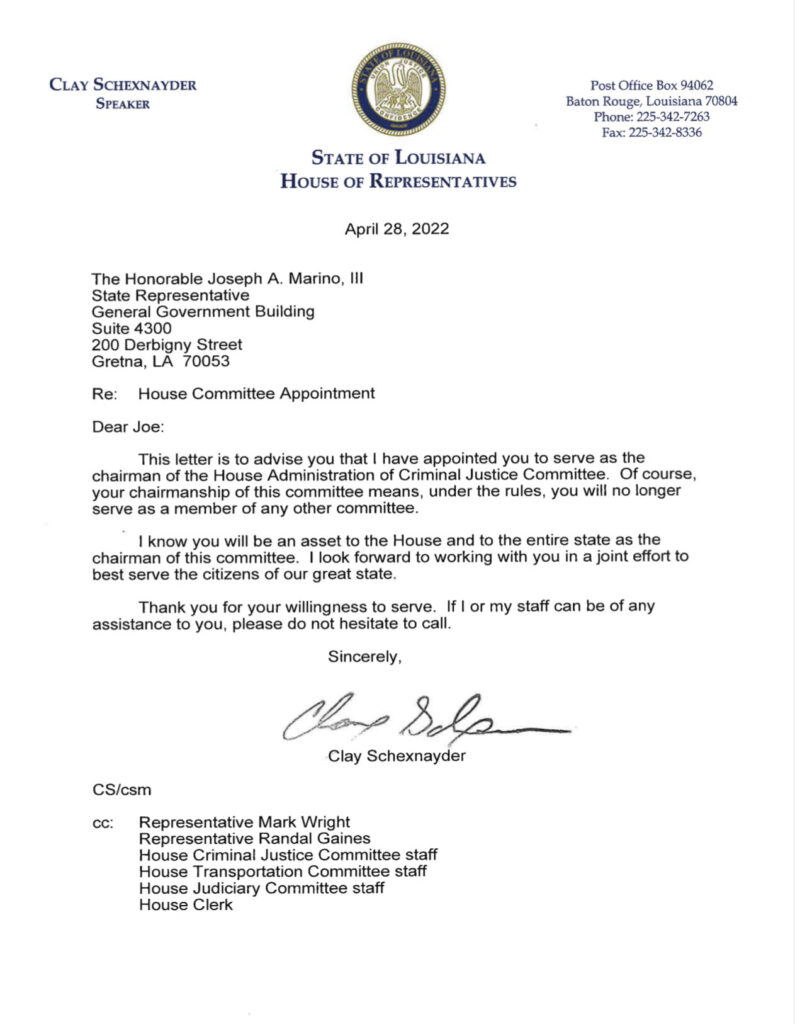 "Gretna Rep. Joseph A. Marino was tapped Friday to chair the House Committee on the Administration of Criminal Justice, according to a letter by House Speaker Clay Schexnayder." – The Advocate
HB 517: MEDICAL ADVISORY COMMITTEE
VOTE showed up strong in support of constitutional medical care in prisons, in a hearing held about an hour after the Criminal Justice Committee basically said "let them all die in prison" (in regards to our medical parole bill). Interestingly, Rep. Villio (Kenner) was not present to hear about the quality of care in prison, the litigation costs of unconstitutional care, the problem of prison doctors being on restricted licenses due to felony convictions, and the federal ruling that should ultimately force the DOC's hand quite soon.
The amended bill requires the DOC medical team to serve as the "Medical Oversight Committee" (which presumably they already have), but it also requires quarterly data reports to the Department of Health. We are working with our partners to determine those specific data points before the bill is presented on the House Floor next week. This issue is not going anywhere.
HB 728: EXPAND MEDICAL PAROLE ELIGIBILITY
ACJ Committee heard us again, after a week of negotiating with the District Attorney's Association, and ultimately the sticking point for them is making medical parole eligibility based on the conviction. No matter how much wrangling and twisting our sponsor, Rep. Duplessis, would do on the health status of an incarcerated patient, completely immobilized and/or barely surviving on death's door, the majority of legislators on the committee would rather have people die in prison. Apparently, even self-described "fiscal conservatives" have a bottomless chest of money to keep elderly, disabled, and sick people in custody. Another reason why fighting for constitutional medical care is more critical than ever.
HB 730: END LIFE WITHOUT PAROLE
n Louisiana, "Life" sentences are actually death sentences, with practically no compassionate releases and unconstitutional medical care, these death sentences have been costly in every way. Expanding eligibility does not ensure qualification, as Checo Yancy said in his testimony.
Former police officer Rep. Fontenot explained that "if my child ever murdered someone, I would never ask for their release."
Ronald Marshall explained to Rep. Villio and those fixated on isolated incidents of people on parole causing harm, "Police officers murder men repeatedly. I'll say it again: police officers murder black men repeatedly, but the actions of one does not affect the entire police force."
The bill lost, 7 to 5, but we will be back. Unlike the legislators, we are not term-limited.
HB 746: END SOLITARY CONFINEMENT FOR CHILDREN
In a bit of good news, the hearing to put restrictions on solitary confinement within youth confinement passed through the committee, and moved to the House Floor, to be heard tomorrow. The ACJ Committee seemed to be in their typical fashion, dismissing all conditions of confinement no matter how brutal, until people with direct experience shared their stories. On top of that, the head of the Office of Juvenile Justice could not paint a rosy picture at all, revealing that not only are they unable to hire and retain staff, but they also have no policy regarding solitary confinement for kids.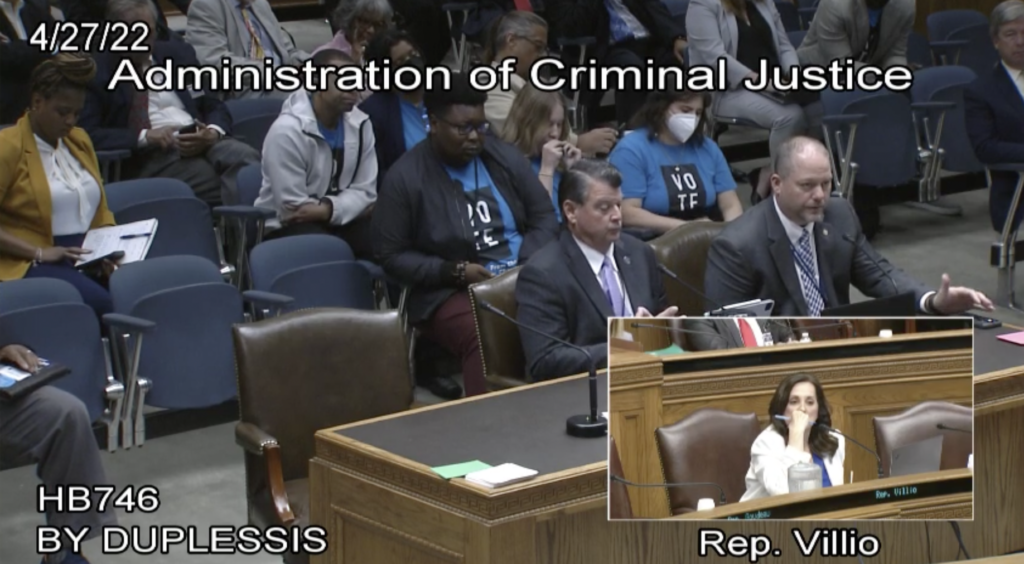 HB 1063: FAIR CHANCE IN HOUSING MAKES IT TO THE HOUSE FLOOR
The amended version of the bill, which made it through the Committee, requires landlords to review mitigating evidence (where someone has a criminal record) and requires them to comply with the federal Fair Credit Reporting Act, which it seems that none of them have been doing so. Landlords must present you with the background check being used against you, and provide an opportunity to correct the record.
Although the landlord lobby can't point to a single case of a landlord being held liable for renting to someone with a felony record, they asked for (and received) immunity in case someone later commits a crime.
Check out a recent article on the bill, featuring the stories of our own people here.
Read Step Up's one-pager on the amended bill here.
There's a New Sheriff in Town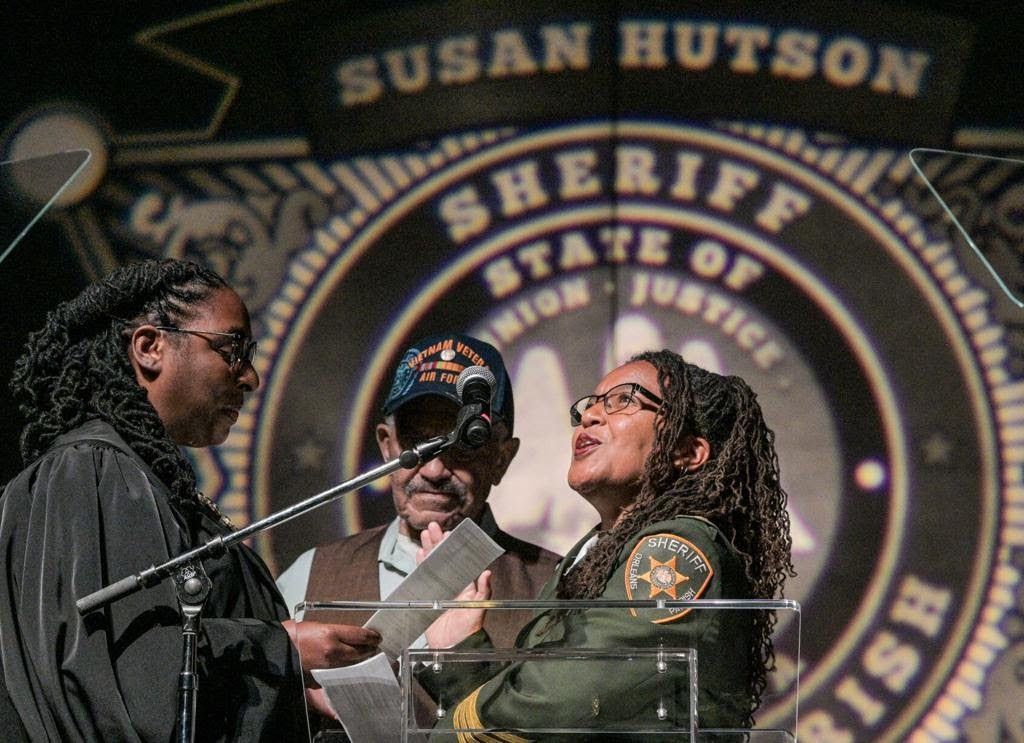 A long-fought victory by our members and community, Sheriff Susan Hutson was sworn into office on Monday, May 2, 2022, to a packed room of supporters and community leaders. In her inaugural speech, the newly sworn-in Sheriff of Orleans Parish recommitted to her promise of ushering in much needed institutional reforms to the sheriff's office and the Orleans Parish Prison as well as her promise to center the work of the Orleans Parish Sheriff's Office on the principles of providing humane and ethical care to incarcerated persons, ensuring humane housing for those in her custody as well as the safety and care of all currently incarcerated persons in O.P.P.
As part of Sheriff Hutson's transition team composed of community leaders and experts across the region, our Executive Director, Norris Henderson, served on the working group focused on care and our Deputy Director, Bruce Reilly, served on the working group focused on control.
Watch the inauguration video here.

Coming Up
FREEDOM CAMPAIGN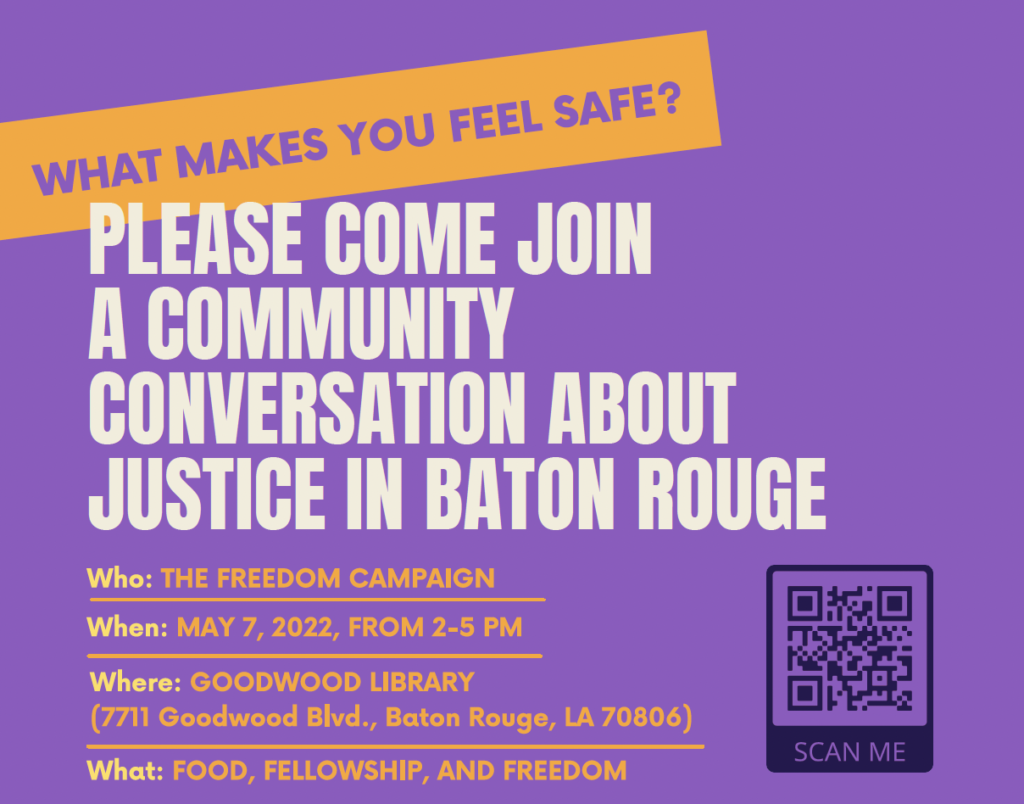 VOTE is teaming up with a group of organizations and individuals to launch the Freedom Campaign, an effort to develop a community-driven vision of public safety in Baton Rouge. If you love our community the way we do, please join us for conversation!
RSVP: CALL 225-283-6035, SCAN THE CODE, OR VISIT EVENTBRITE TO REGISTER
VOTE Monthly Meetings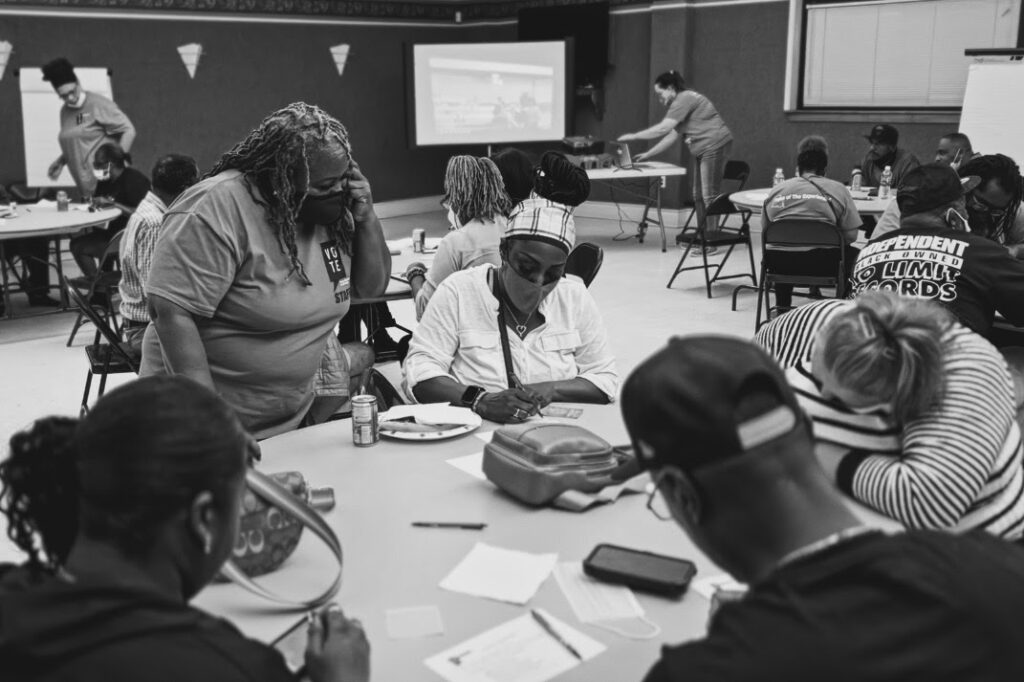 New Orleans Chapter:
Wednesday, May 4, 6–8 PM
4930 Washington Ave
Suite A
New Orleans, LA 70125
Tonight's VOTE New Orleans chapter meeting will dive into the non-unanimous jury hearings, and much more!

Lafayette Chapter:
Thursday, May 19, 6-7:30 PM
Lafayette Public Library, Downtown
301 West Congress Street
Lafayette, LA 70501
VOTE Lafayette meetings have now changed from the 4th Monday of every month to the 3rd Thursday of every month.
For more information on VOTE's upcoming meetings and events, please review our calendar.