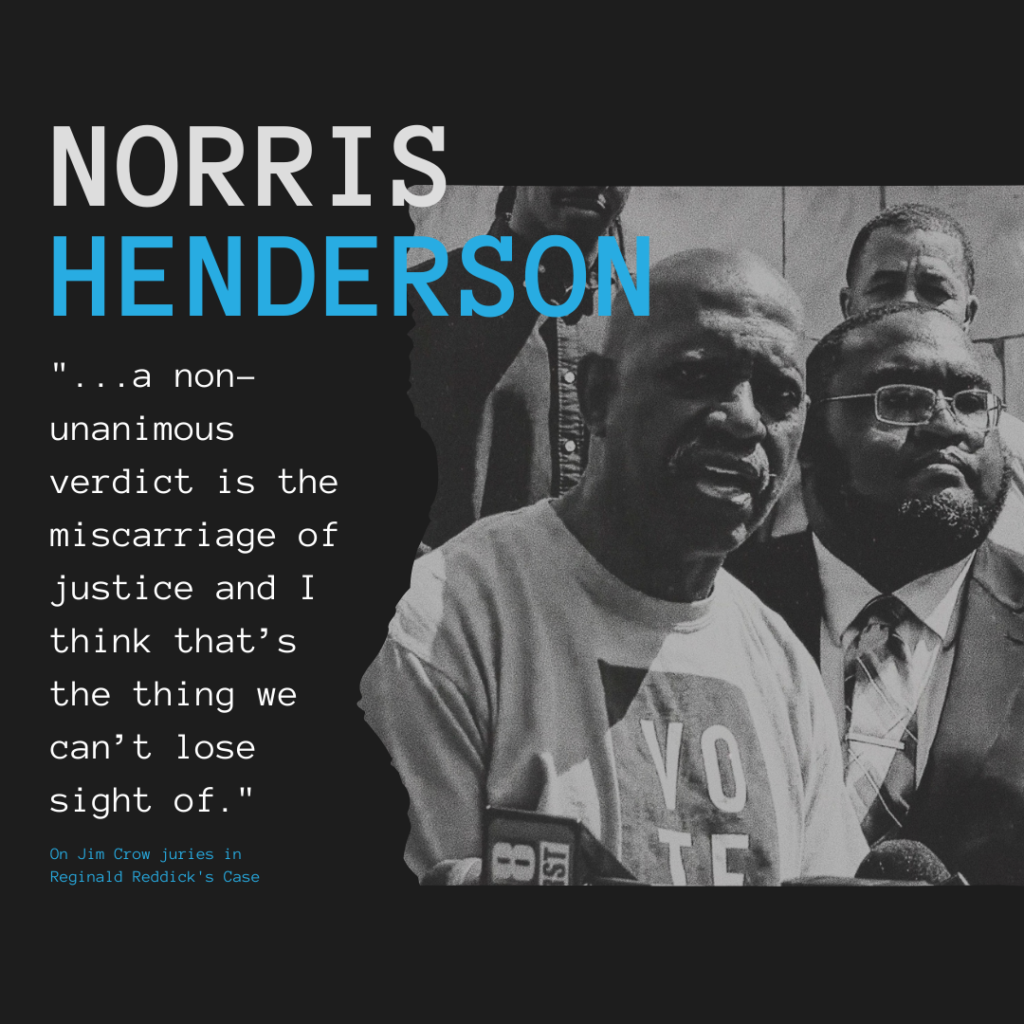 Legislative Session Updates
NON-UNANIMOUS JURY / THE REGINALD REDDICK CASE
In 2021, the Supreme Court ruled that its decision in Ramos v. Louisiana held that the Sixth Amendment requires a unanimous jury verdict to convict someone—does not apply to those who were wrongly convicted before that decision.
Tuesday, May 10th, the LA Supreme Court heard oral arguments in Reddick v. Louisiana, the case to determine whether the U.S. Supreme Court's Ramos decision should apply retroactively to people convicted by Jim Crow juries.
The surprising part about the State's argument in favor of keeping people convicted under Jim Crow juries is how poorly it was crafted and defended. However, those of us who have been fighting the system know, even those of us who help a wrongfully convicted person be released after decades, that the State need not craft good arguments.
The State rested its case on two major points: (1) There are no watershed new rules, i.e. there is nothing groundbreaking to change in the realm of our criminal legal system. (2) The Legislature is crafting a remedy, so the Court need not do anything.
Within the State's argument that we lack the resources to provide new trials for 1500 people, they said: "only about 50-100 people are actually innocent." Let that sink in. They did not propose how to figure out who those 50 to 100 people are (typically, this is only done through a trial). They merely said that constitutional trials should not be required for people already convicted. Considering that someone who is wrongfully convicted can obtain up to $500,000 from the State, perhaps they see it as a cost savings move to not pay out $50 Million dollars to them?
The Court will now talk amongst themselves. We should not expect a ruling prior to the Legislative Session concluding. Read our full analysis here.
CRIMINALIZING ABORTIONS, CONTRACEPTIVES, AND MISCARRIAGES

One of the biggest headlines this week is certainly the biggest from last week as well. A document was leaked stating the U.S. Supreme Court has plans to overturn Roe v. Wade, a case from 1970 in which a woman under the alias Jane Roe, filed a lawsuit against the district attorney of Dallas County, Henry Wade. Roe challenged a Texas law making abortion illegal unless ordered by a physician to save a woman's life. Roe claimed the state laws were unconstitutionally vague and dismissed her right to personal privacy, protected by the First, Fourth, Fifth, Ninth, and Fourteenth Amendments.
The leak has incited outrage from many across the country. For others, like Louisiana lawmakers, it was a catalyst to spring into action, but not for good measures.

HB 813, authored by Rep. Danny McCormick (R), "enacts the abolition of abortion" in Louisiana. The bill amends state law to allow authorities to charge a woman with criminal battery or homicide at any stage of their pregnancy. Rep. McCormick was a huge advocate for bodily autonomy when it came to mask mandates. So much so that there's a video of him cutting a mask with a chainsaw. Surely he would understand that women shouldn't be criminalized for having agency over their own bodies, right?
Women in Louisiana are already incarcerated at higher rates than the national average. According to a 2020 report by CJI, Louisiana's women imprisonment rate is 82 per 100,000 female residents of the state compared to 63 per 100,000 female residents of the country.
Chris Kaiser from the American Civil Liberties Union of Louisiana said "the bill could criminalize in vitro fertilization and various forms of birth control by defining a fertilized egg before implantation as a person."
The bill passed out of a House subcommittee with a 7-2 vote. Governor John Bel Edwards released a statement saying "To suggest a woman should be jailed for an abortion is simply absurd."
HB 517: MEDICAL ADVISORY COMMITTEE PASSES THE HOUSE
Our push for the medical community to have oversight on their doctors and practices in prison has been narrowed down quite a bit. However, a very crucial "data reporting" provision has made it through with the Dept. of Corrections' blessing, thus far. On to the Senate, where we will seek to list the specific data points that should be reported to the Dept. of Health on a quarterly basis. We believe the public should be aware of how many diagnoses and treatments exist amongst the incarcerated. This will allow for a public health approach to building systems and budgets for medical care. Until the State is willing to release us, they must treat us. Watch the video below.
HB 1063: FAIR CHANCE IN HOUSING PASSES THE FLOOR
HB 1063 requires landlords to review mitigating evidence when someone has a criminal record and requires them to comply with the federal Fair Credit Reporting Act. Landlords must present you with the background check being used against you, and provide an opportunity to correct the record.
The bill passed on the house floor earlier this week with a vote of 55 yeas and 41 nays. Check out the video below!
Lagniappe
SLOW TIME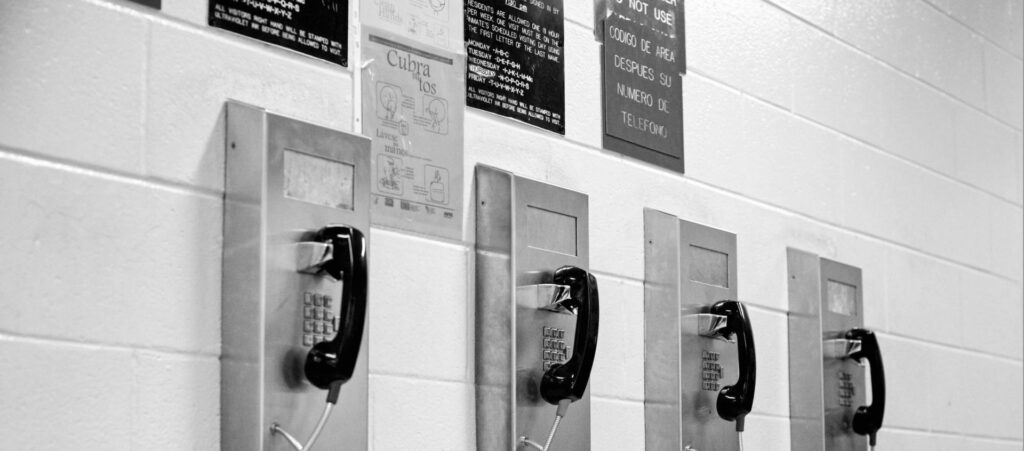 Over the course of six months, journalist Katy Reckdahl speaks with Blakk, an incarcerated man at the Orleans Parish Prison about what it's like to get by on the inside.  
"At first, Blakk felt fortunate to be in a tier with windows. But he spent so much time watching the highway that he felt as if he were seeing the same cars travel past each day. That got depressing. "It reminded me that I am in here and they are out there living life, doing everyday things like going to work," he says.
Every year, millions of tourists travel to New Orleans to eat seafood platters, shake their butts on Bourbon Street and put aside their cares for a weekend or a week, immersing themselves in the city's celebrated Black culture—its second-line parades, brass bands and Mardi Gras Indians. But for those who carry the torch for that culture, carefree days can be scarce. Nearly one in three Black people in New Orleans live below the poverty line. And at every step of the justice system, studies show that Black defendants face disproportionate challenges. According to a 2012 Times-Picayune analysis, one in 14 Black men from New Orleans were behind bars, and one in seven were on probation or on parole."
Read the full essay here.
Coming Soon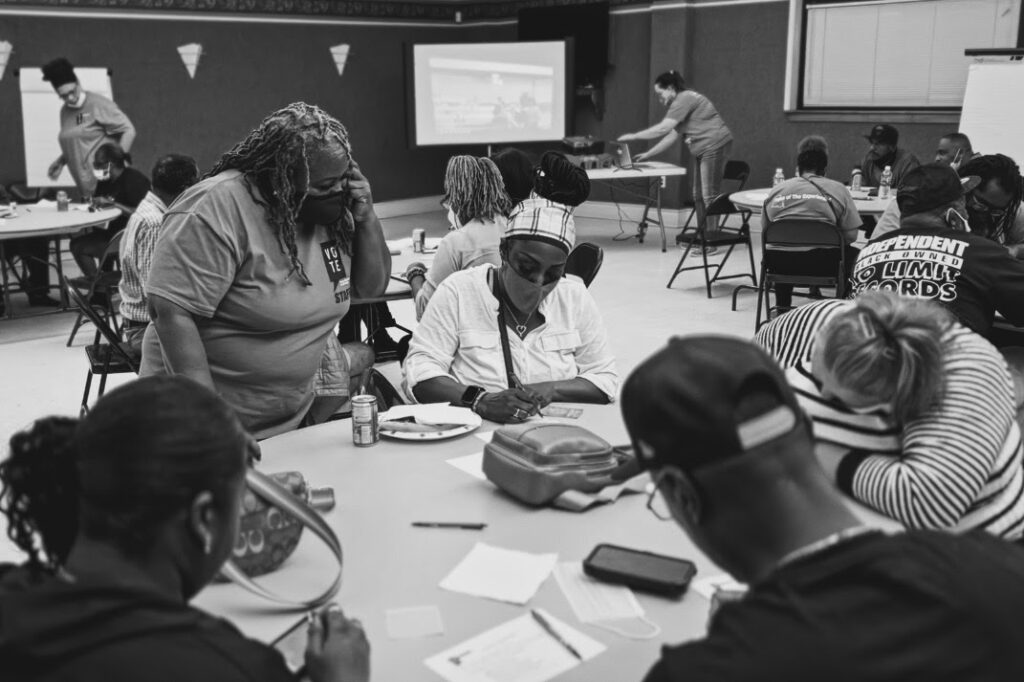 Lafayette Chapter:
Thursday, May 19, 6-7:30 PM
Lafayette Public Library, Downtown
301 West Congress Street
Lafayette, LA 70501
VOTE Lafayette meetings have now changed from the 4th Monday of every month to the 3rd Thursday of every month.
For more information on VOTE's upcoming meetings and events, please review our calendar.
CANDLELIGHT VIGIL: ROBERT GOODMAN JR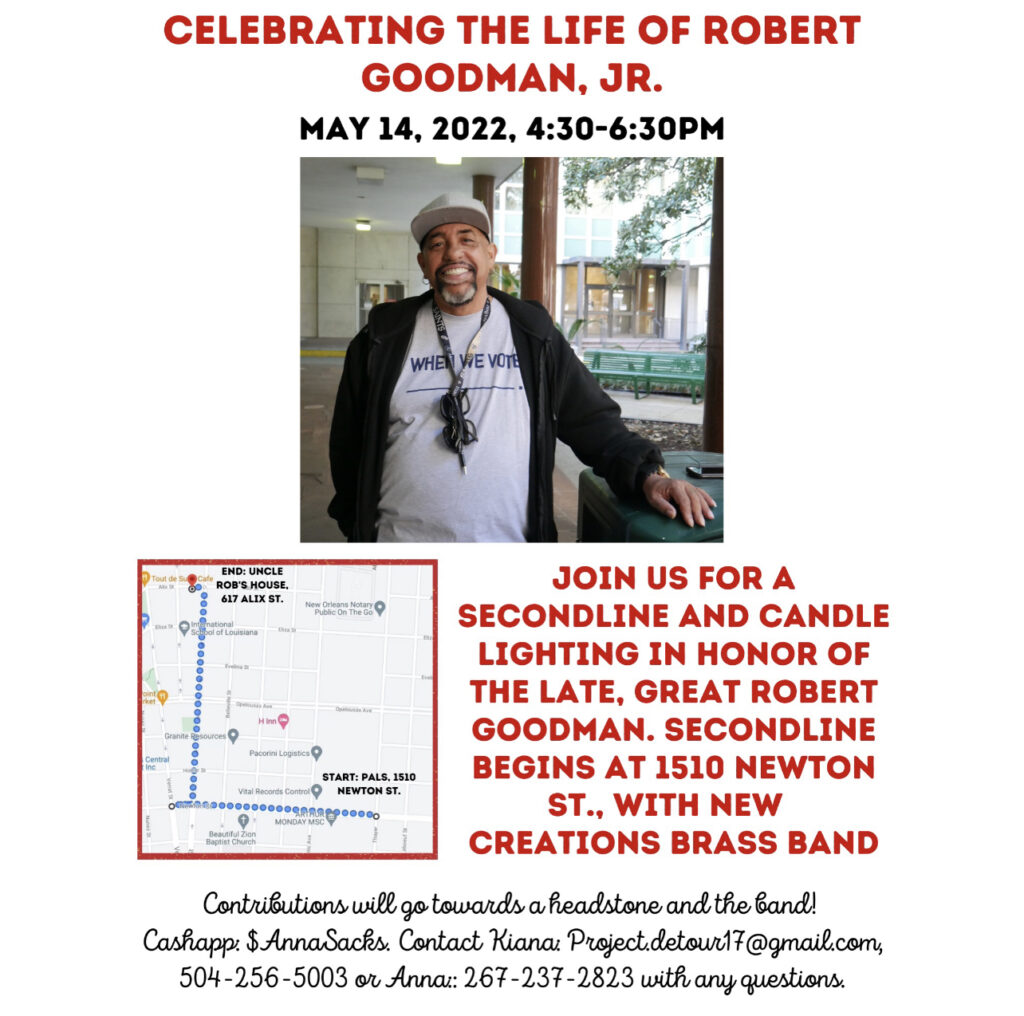 CIVIL RIGHTS CORPS: ARTISTS IN RESIDENCE FELLOWSHIPS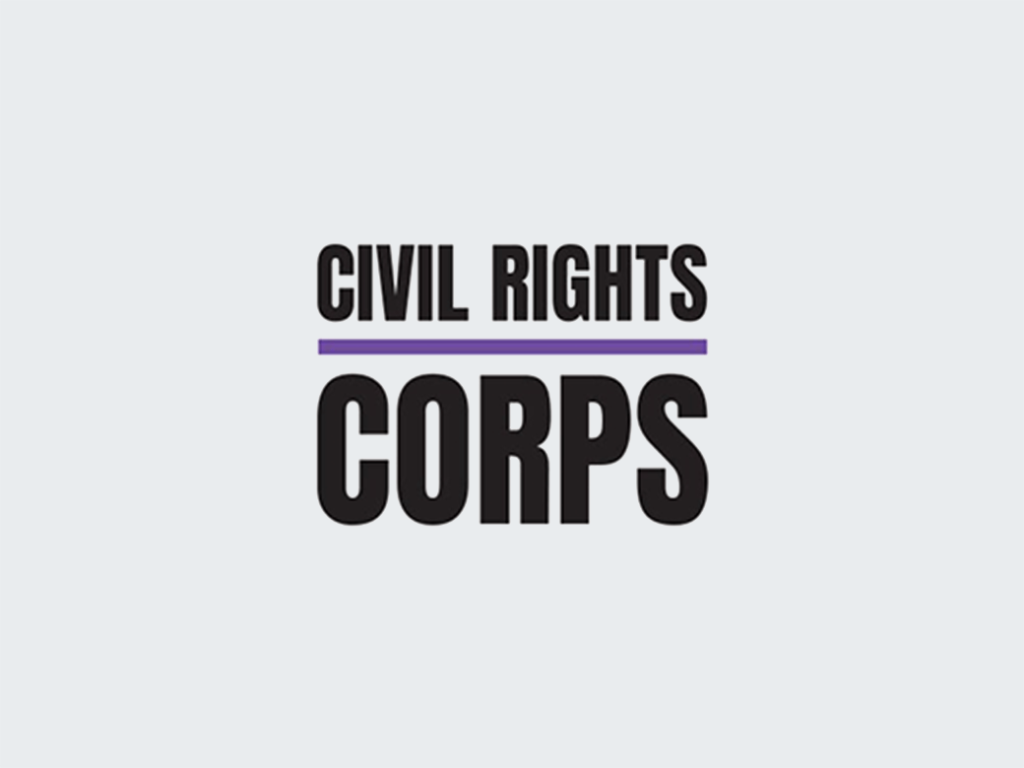 "Civil Rights Corps is an innovative non-profit civil rights law organization based in Washington, D.C. Our groundbreaking litigation and advocacy work has resulted in systemic reforms to legal systems across the country.
Each year, a cohort of groundbreaking artists whose talent urgently confronts the subject matter of our civil rights work are chosen as Civil Rights Corps Artists in Residence. Fellowship alumni include artists from a variety of creative platforms including visual arts, music, and poetry. The 2022-23 cohort will grant fellowships to up to three deserving artists who will work independently and collaboratively with CRC experts to humanize the toll our criminal legal system has on communities across the country. Historically art has been a driving force in shifting the narrative on culture and social change. Civil Rights Corps is committed to elevating the work of emerging artists and telling the stories of those most impacted by inequities and injustices in our current systems."
APPLICATIONS ARE DUE TOMORROW, MAY 13, 2022!
The residence is open to artists who have been directly impacted by the criminal legal system through personal experience or the experience of loved ones.
Artists may be based anywhere in the country.
Priority will be given to artists who have demonstrated engagement with racial and economic injustice in the U.S. criminal system.
Visual Artist Please submit 7-10 high-resolution photos of your work, as well as a statement of no more than one page about your interest in the Fellowship.
Poets who wish to apply must draft a statement of interest that is no more than 1 single-spaced page in length and submit no more than ten pages of poetry.
Applications should be sent to Quinita Ennis.