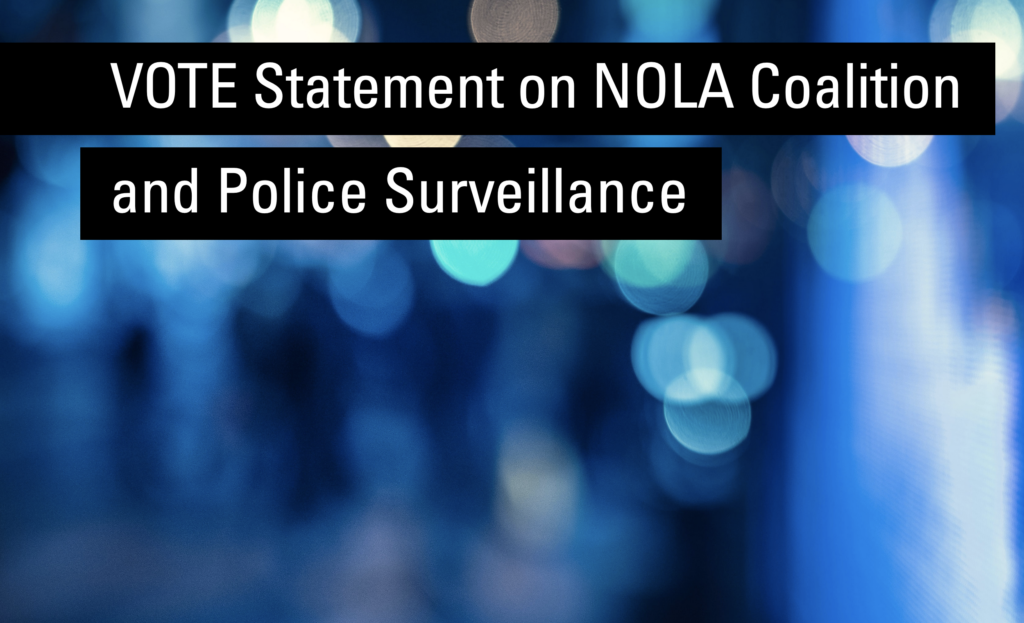 Since the New Orleans City Council put their early focus on crime and public safety, our position has been the need to invest in our kids and the agencies best positioned to support and empower those kids. We gave nearly an hour of testimony to that point, and recently signed a letter drafted by VERA and submitted to Mayor Cantrell. VERA, and many of those signatories, are organizations we know and work with, and have been aligned for years.
The NOLA Coalition is a new idea created by people we do not know. We voiced our support for $15 million to "strengthen social services to support our youth." It appears they took our name, along with many others, and applied it to a two-part plan we had no role in forming, and never saw until it after it was released. A staple of that plan is increasing the surveillance state in New Orleans. Although NOLA Coalition's website refers to "collective input," we were neither asked for it, nor gave it. But we will give it now.
Cameras don't stop people from the desperation, incitement, poverty, and trauma that causes crime. Tapping our phones is a gross overreach of our civil liberties. Gunshot "detection" is a fraudulent technology that leads to illegal stops and searches that take us deeper into a police state. "Predictive policing" only reinforces the racially profiled policing used to collect data; for example, if nobody is arresting people on Tulane and Loyola campuses for drugs or sexual assault, then no computer model will "predict" drug use or sexual assault on the campus of Tulane or Loyola… thus no deployment of police. And in case people forgot, the highest crime rates New Orleans has known was during the "Tough on Crime" era of hyper-policing and brutal sentences after non-unanimous jury trials.
We encourage people to stay in dialogue, to watch "Katrina Babies," and to engage the issue of public safety that does not rely on stacking our children up like firewood, closing the door, and walking away. Bridge City quit on rehabilitation for our youth. Many of our schools seem to have quit on kids who struggle as well. Any City Council member, Mayor, District Attorney, or Judges who quit on our kids of New Orleans should quit their job. It is difficult, but this is the work.